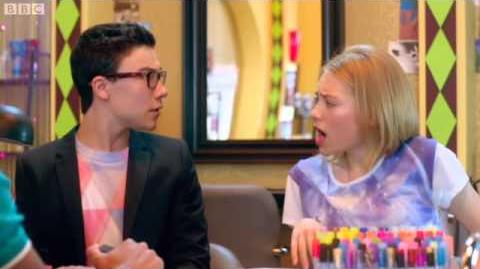 Alex was seen in episode 4 of series 3, when Sadie was depressed when Kit left out of the country, and was finding a new BFF. Rico insults him after his endless ranting about himself and he leaves Sadie and her gang. He is played by Fox Jackson Keen.
Stares in:
Edit
-Sadie J (Ep.4 S.3)
-My Phone Genie
-Billy Elliot The Musical
Ad blocker interference detected!
Wikia is a free-to-use site that makes money from advertising. We have a modified experience for viewers using ad blockers

Wikia is not accessible if you've made further modifications. Remove the custom ad blocker rule(s) and the page will load as expected.